Smittcamp Alumni House
The Smittcamp Alumni House stands near the main entrance to Fresno State, as a welcoming beacon to alumni, students, friends, dignitaries and other visitors to campus.
Making a Reservation
The Smittcamp Alumni House is accepting reservations for Fresno State Campus Departments, Fresno State Alumni Association Chapters/Clubs and Fresno State Student Clubs/Organizations. Please submit an Event Reservation Request below.
Event Reservation Request
History
The Smittcamp Alumni House first opened its doors with a ceremonial ribbon-cutting on March 21, 2000. The impetus for the Alumni House was a $1 million gift in 1997 by Earl and Muriel Smittcamp, both graduates of Fresno State. The $2.2 million building includes graciously appointed meeting and conference rooms, reception and social areas, an alumni library, courtyards, and staff office space. The second floor of the house is home to the Fresno State Alumni Association and Fresno State's Live Mascot, Victor E. Bulldog. The house is used to support alumni and campus meetings and gatherings.
Earl and Muriel Smittcamp

Smittcamp Alumni House (Front Entrance)

Smittcamp Alumni House (Courtyard)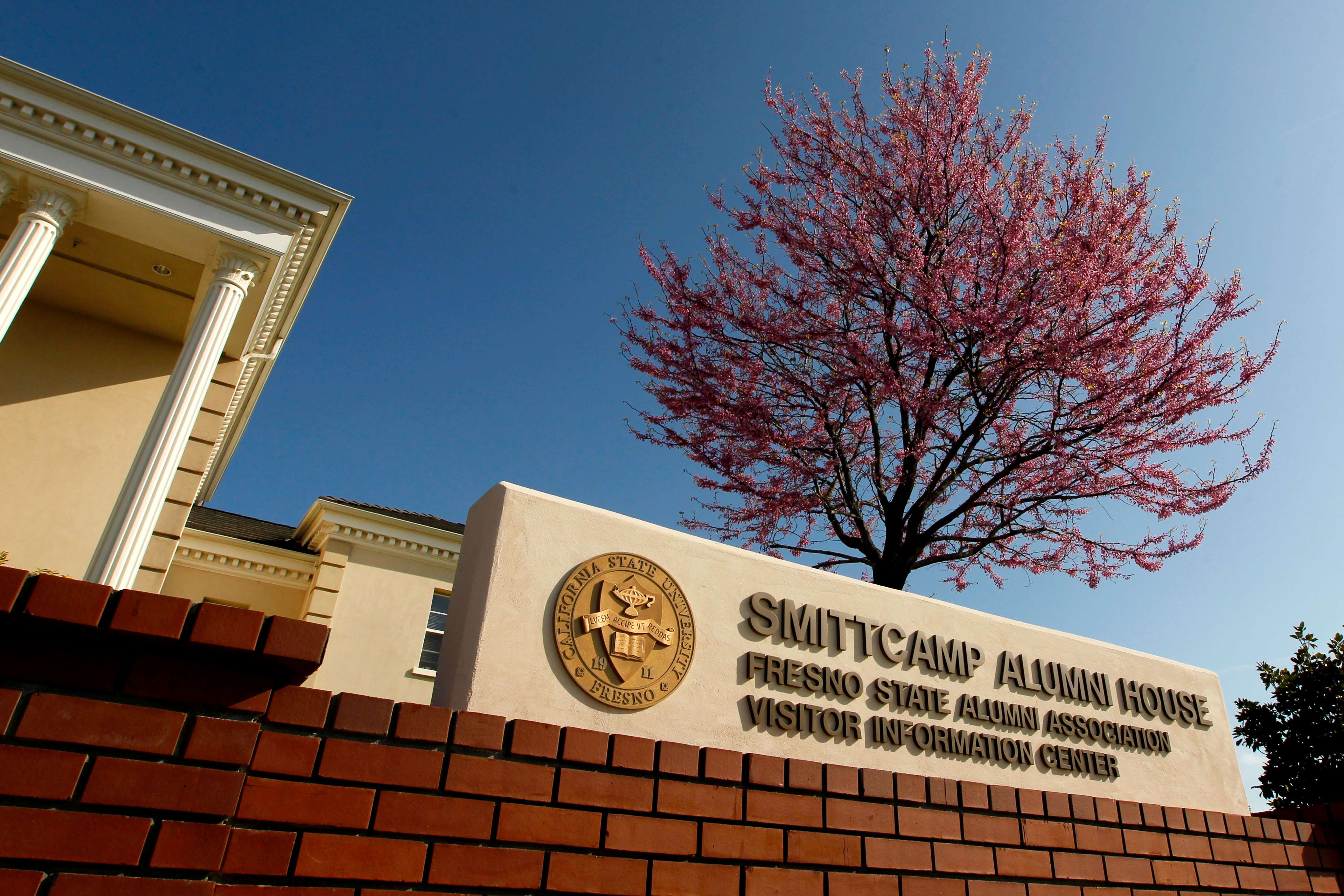 Want to Know More?
For additional information or questions regarding the Smittcamp Alumni House, please contact Amanda Banks at 559.278.2761 or abanks@mail.fresnostate.edu.