Chapters, Clubs and Networks
Whether it's a group of Bulldogs connected by our passion for our field of study, celebrating our diversity, or we're simply a group of Fresno State fans far from home looking for those Red Wave friends to cheer alongside; chapters, clubs and networks are the perfect way to stay connected with alumni wherever you are!
The below chapters, clubs and networks are organized groups of alumni and friends that support the mission of the Fresno State Alumni Association to inspire, engage, and celebrate alumni to support student success. These alumni-led volunteer groups stay connected to their alma mater through hosting events, helping put together local and regional networking and service opportunities, raising funds to support student scholarships, and plan activities to build camaraderie among alumni.
Sign up to get Chapters and Clubs event updates
---
Chapters
---
Clubs
Chapters and Clubs Forms and Resources
Chapters and Clubs related business forms are now available online! Find the Event Request Form, Deposit Form, Payment or Reimbursement Form, and additional forms for your Chapter or Club needs.
Forms and Resources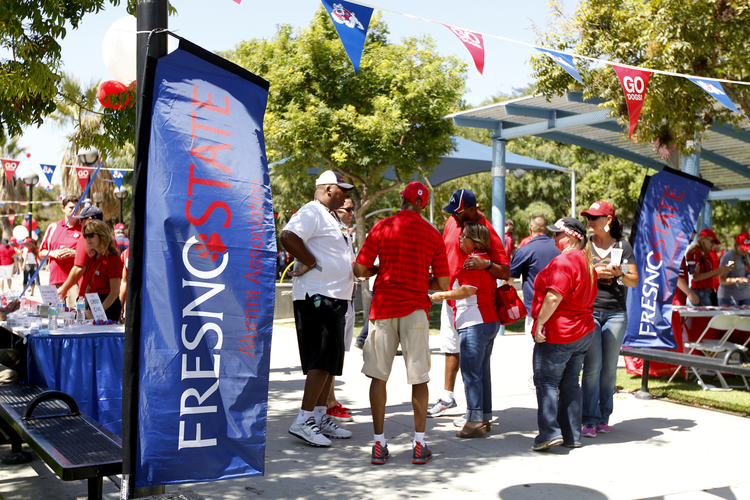 Don't see an alumni chapter or club in your area? Let us know!
We want to help you find your Bulldog community and by emailing us you can find out more about the possibility of creating a group in your area. Don't worry, it won't be scary. We'll help with training and ease you in in a way that makes sense for you and your (future) group. All you need is Bulldog pride and a commitment to bring fellow alumni together!