GradFest
It's time to celebrate YOU bulldogs! Don't miss your chance to commemorate your special milestone with exclusive Fresno State alumni merchandise and everything you need for the upcoming graduation season.
SOLD OUT of 2023 Grad Boxes

GradFest - Grad Box Pick-Up Dates
You can still pick up your 2023 Grad Box at Smittcamp Alumni House (2625 E Matoian Way, Fresno CA 93740) located next to University High School).
The last day to pick up your 2023 Grad Box is Wednesday, May 31, 2023. Please see below for pick-up hours.
Monday to Friday • 9 a.m. to 4 p.m.

Spring Break (Special Hours) • 10 a.m. to 2 p.m.
Stay in the know on all things GradFest and follow the Fresno State Alumni Association on social media!
---
Become a student donor and make a difference for future Bulldogs
The Class of 2023 believes in investing in opportunities to help incoming students maximize their educational experience and build bulldog pride. Leave your legacy by making a donation to a student scholarships, the Good Samaritan Grant, or the Victor E. Bulldog Fund. Students who donate $25.00 or more will receive an exclusive student donor sash! ​
The Class of 2022 raised $16,627 with 620 donors - donate today and help your class, the class of 2023, set a new record!
Learn about the three giving funds and how your donations can support Fresno State!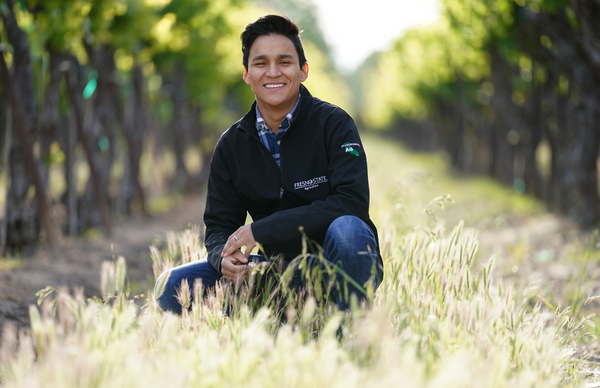 The Good Samaritan Grant
The Good Samaritan Grant is a campus resource for Fresno State students who encounter an unforeseen financial emergency or catastrophic event which would otherwise prevent them from pursuing their education. This grant has helped students who have been victims of apartment fires, thefts and various other unexpected loss of income where short term help was needed for basic items, including food.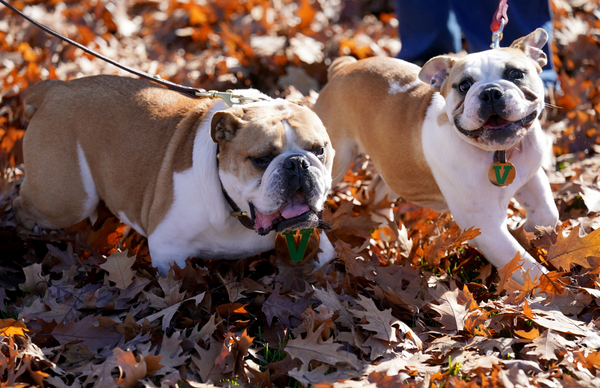 Victor E. Bulldog
Victor E. Bulldog III & IV and the Live Mascot Program is completely self-funded and he depends on your support! Do you fondly recall your first high-five with our furry lovable mascot or treasure that snapshot with him at your favorite Fresno State event? Victor E. Bulldog enriches key student experiences and helps to connect our community to Fresno State in a fun, interactive way. Although Victor E. is an ambassador for Fresno State, he's completely reliant on donations from fans and friends like you!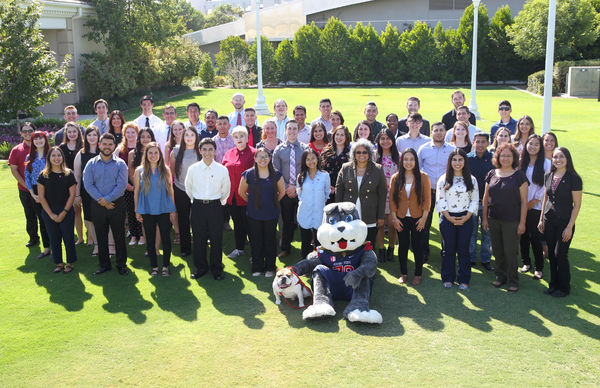 Student Scholarships
Inspire Fresno State students to achieve their goals! Donations to scholarships have allowed the Fresno State Alumni Association to award more than $230,000 in scholarships annually. Did you know that your Fresno State Alumni Association is the leader among all of the 23 alumni associations of the California State University system in student scholarship giving?
---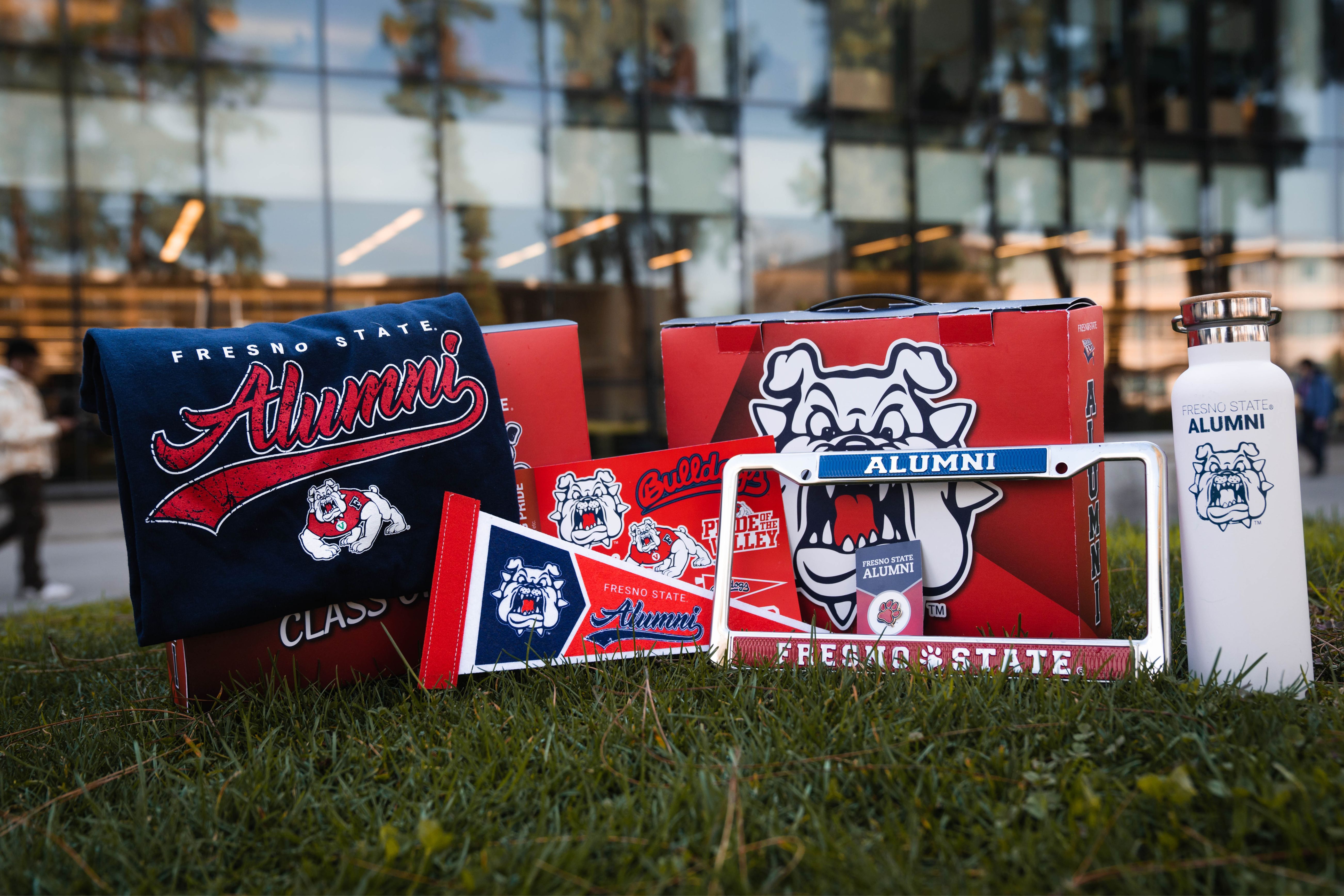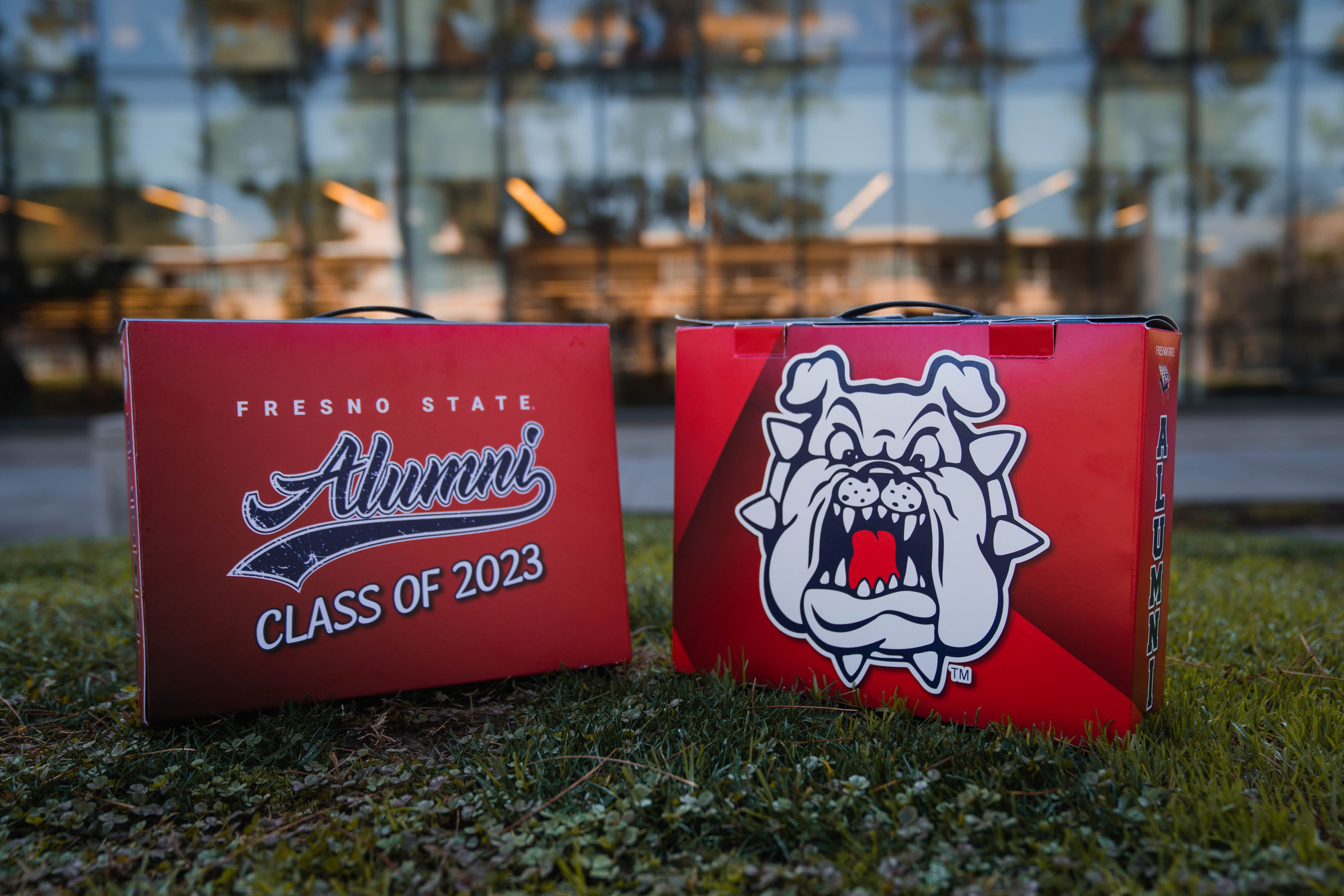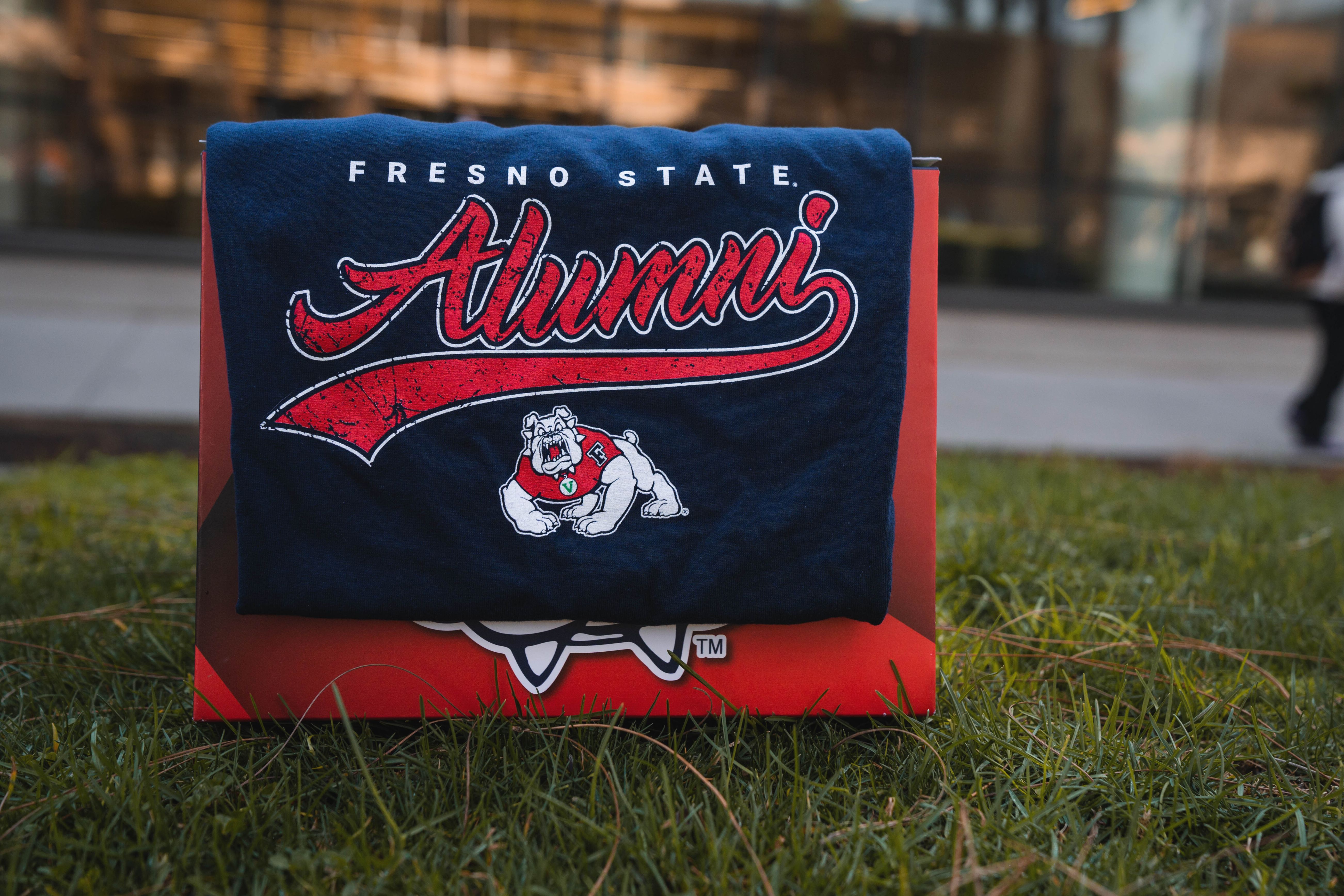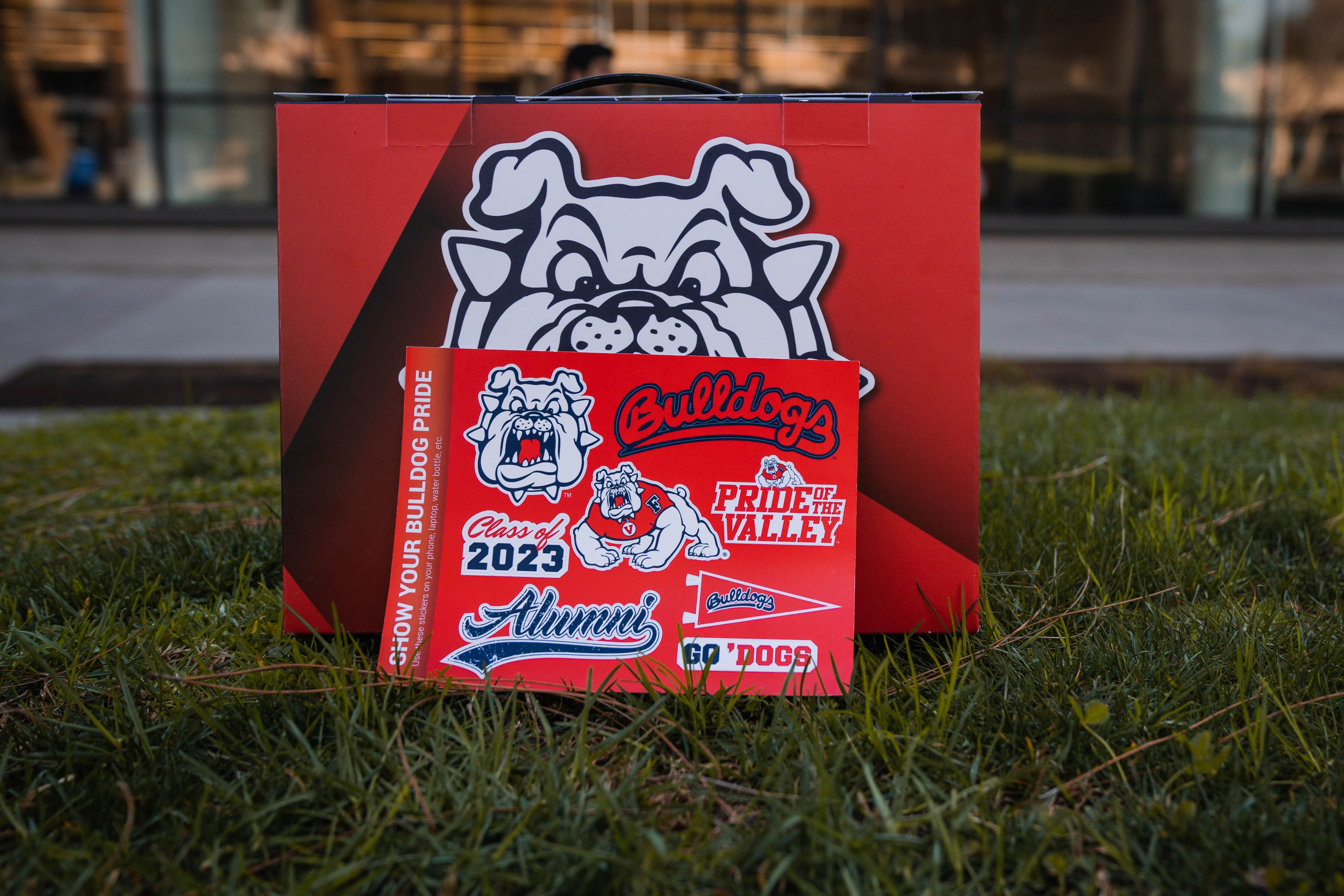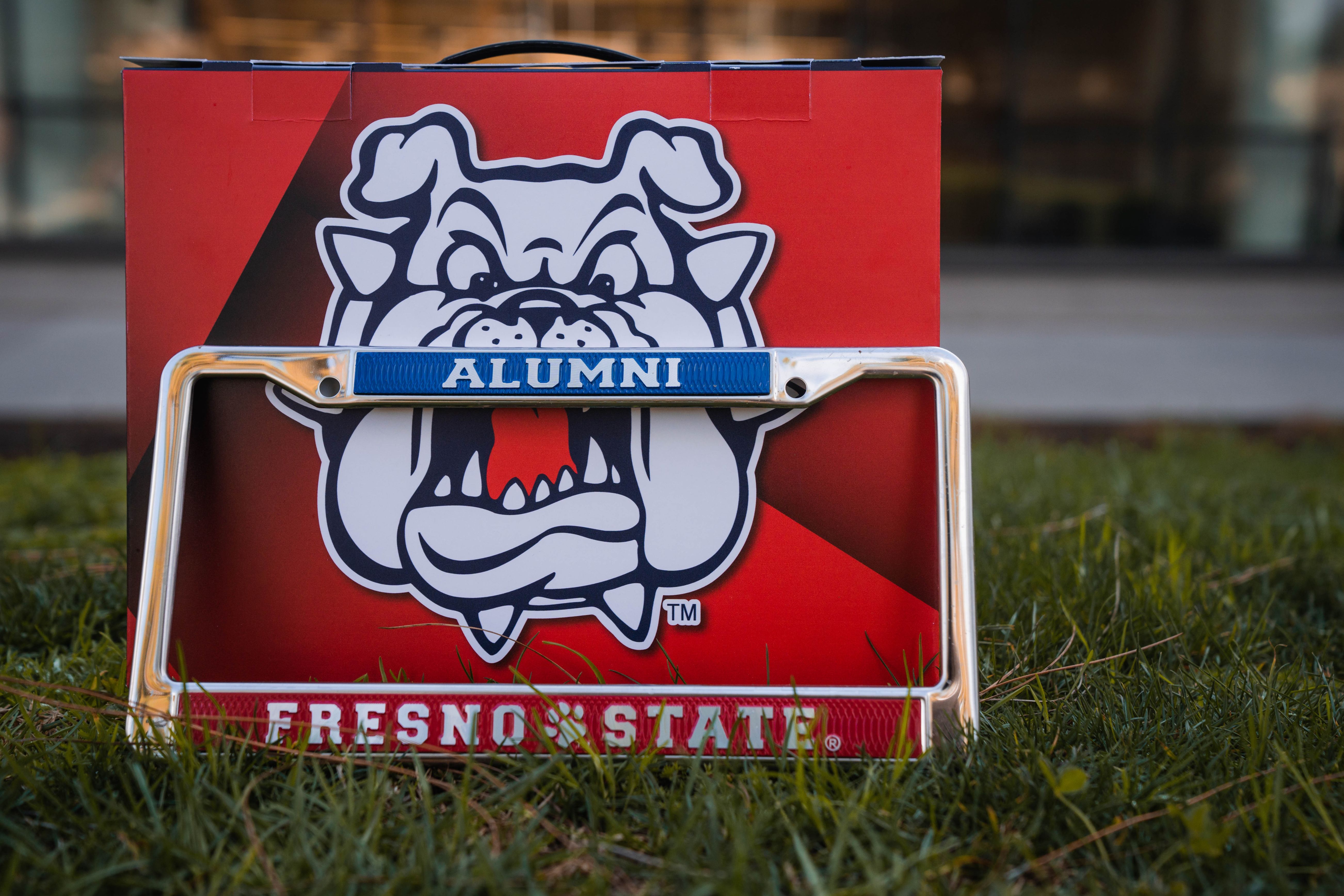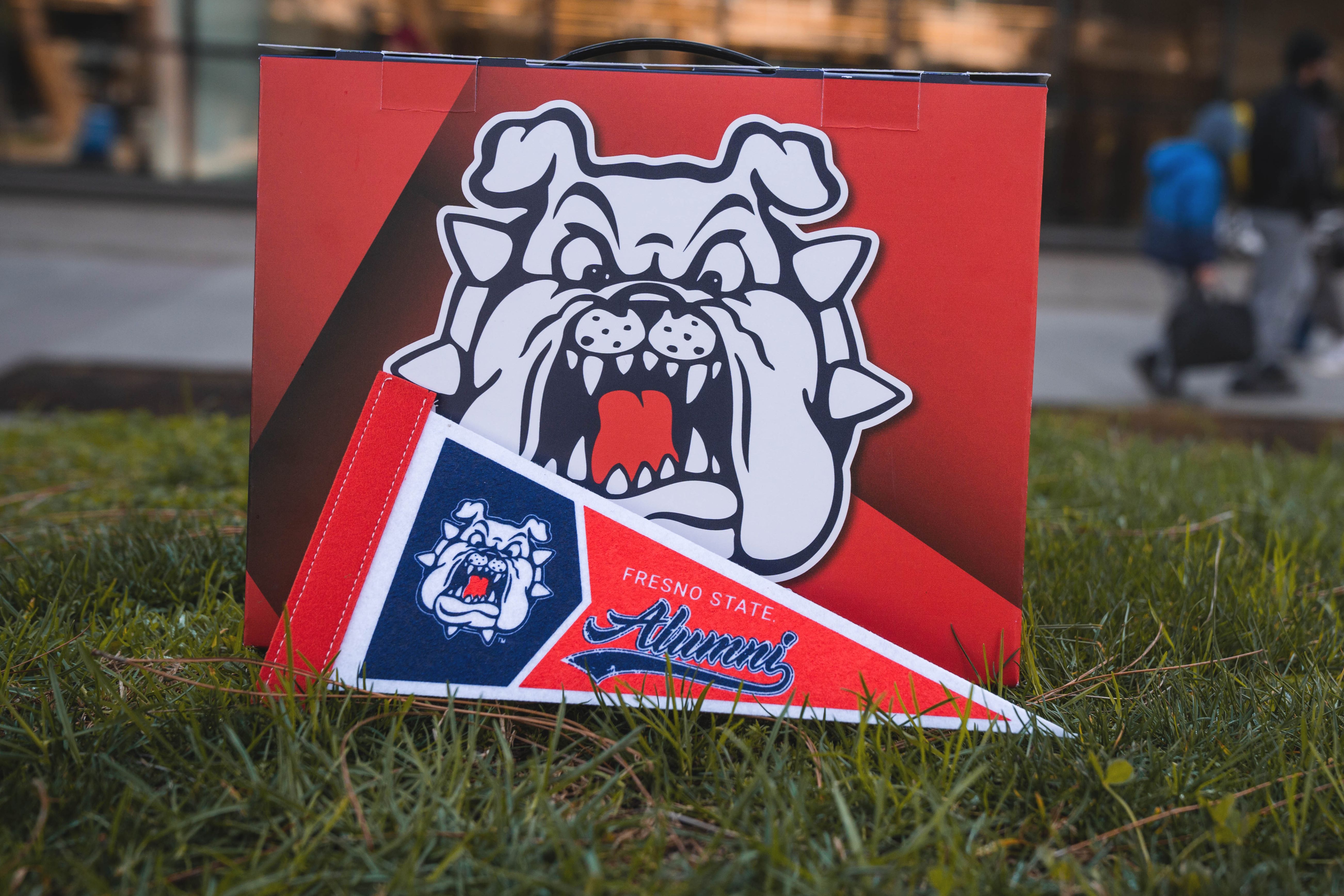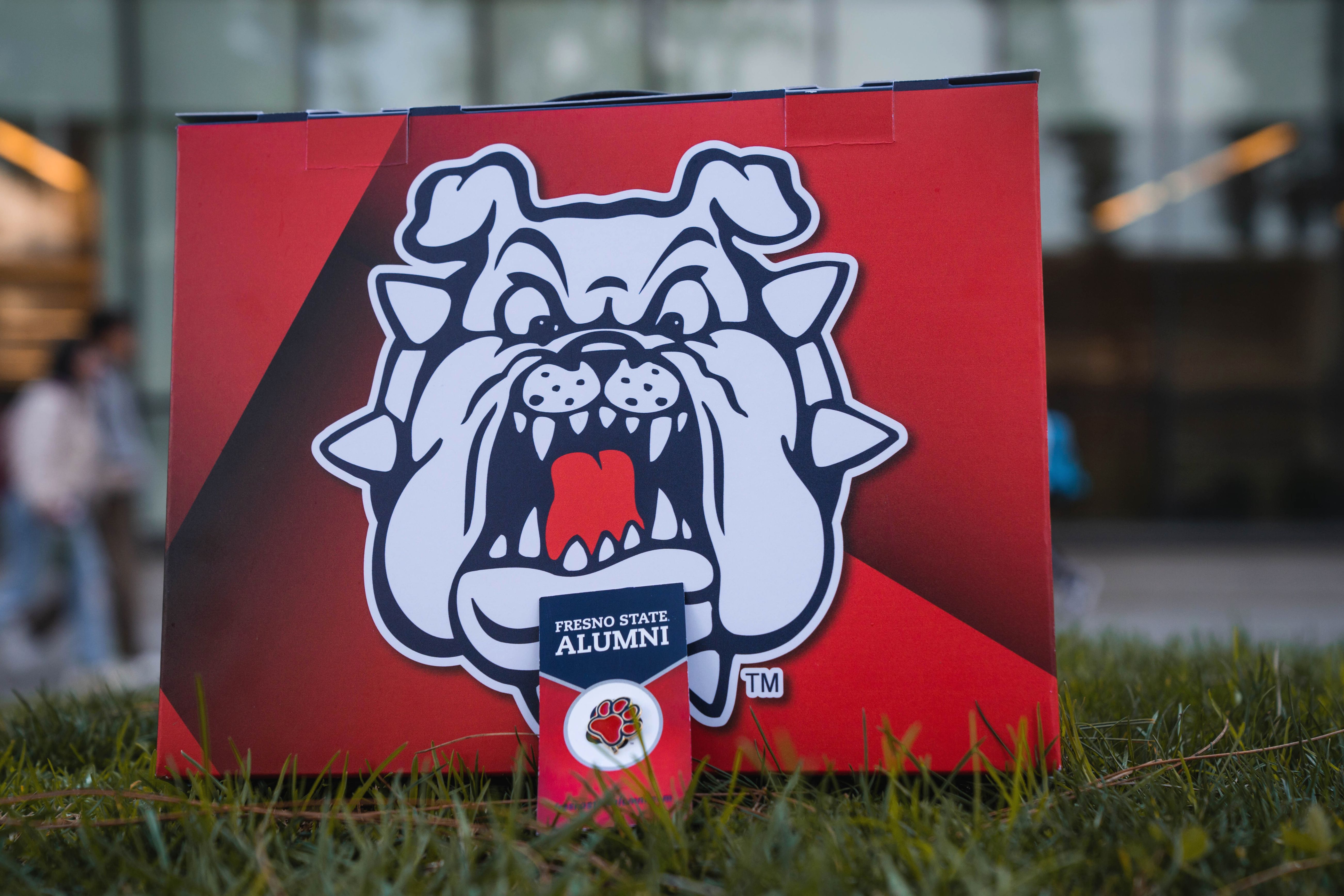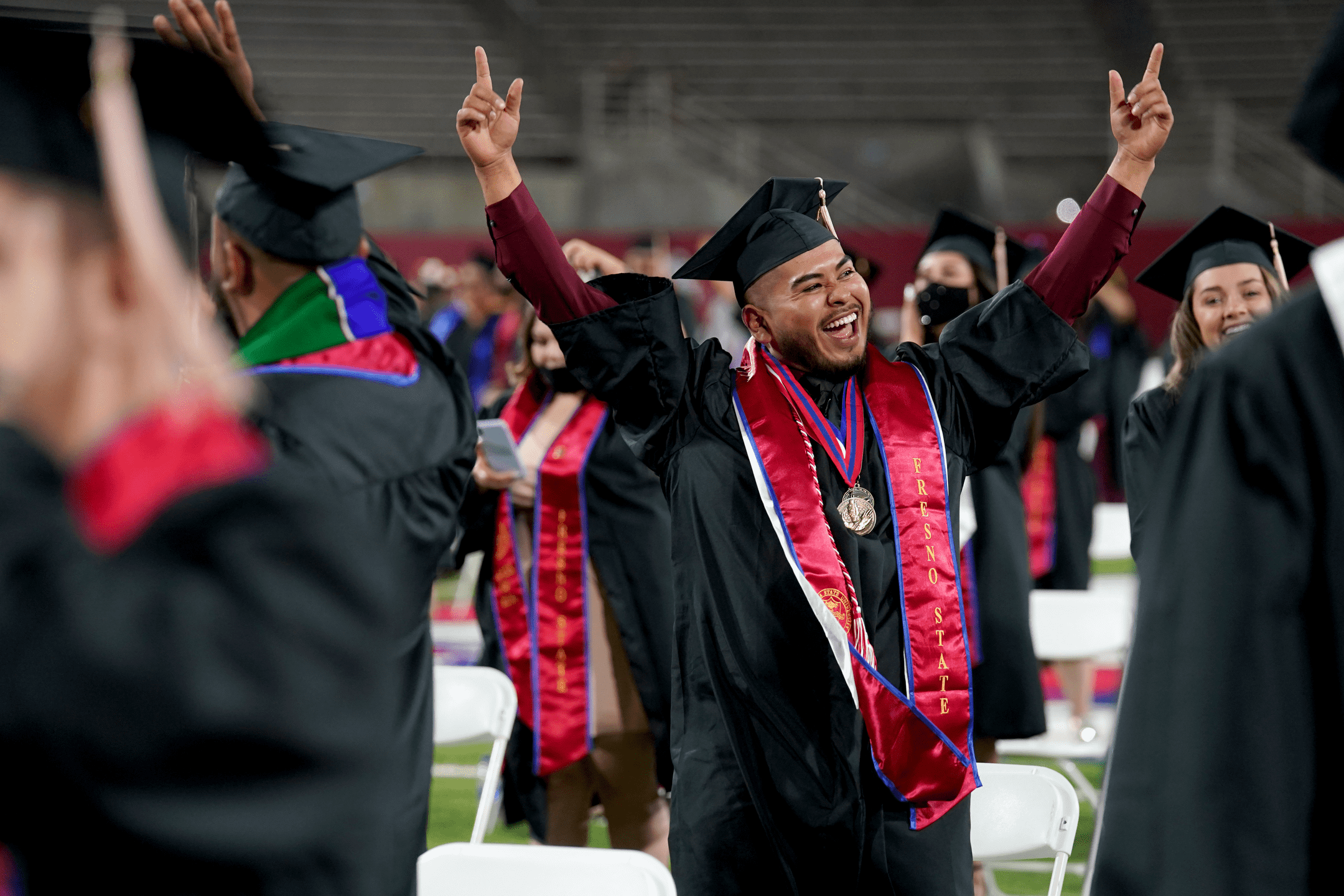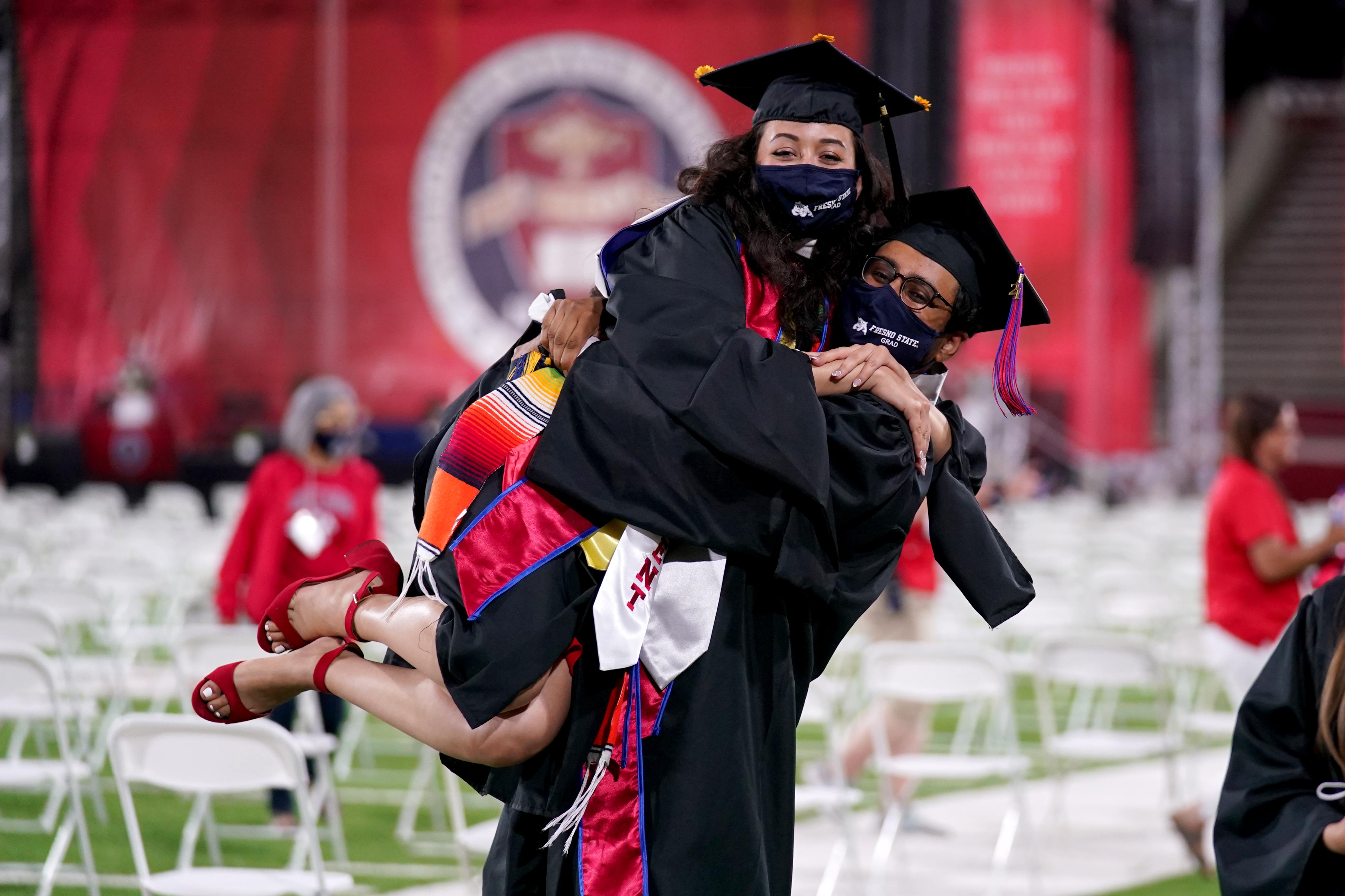 More ways to celebrate!
To make your graduation journey even more festive, we have partnered with amazing vendors that will spruce up your celebration. Check out everything our vendors have to offer, including special promotions!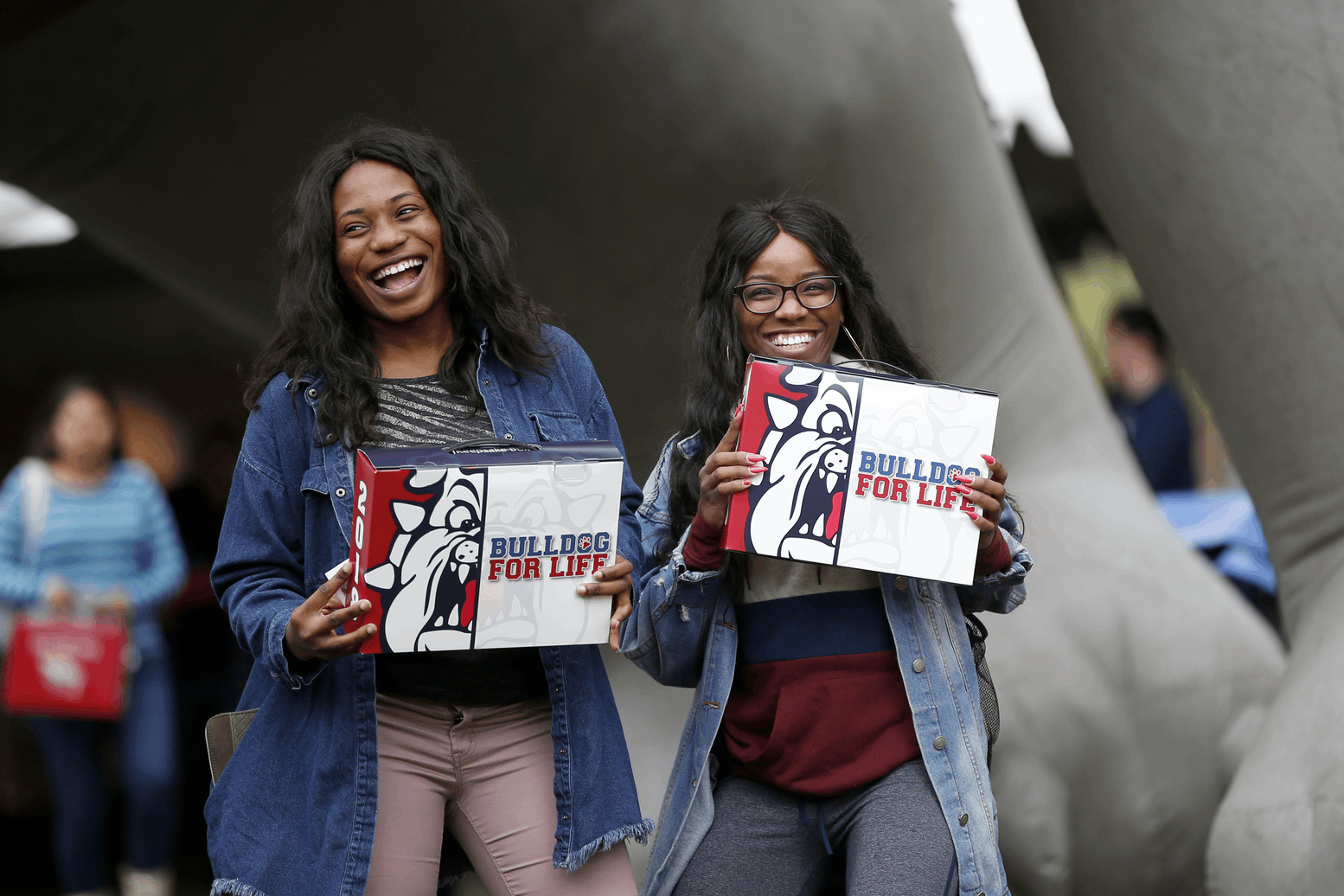 Have a question about 2023 Grad Boxes?
Find everything you need to know about this year's exclusive Grad Box!